Department of Sociology & Sexuality Studies
The Department of Sociology & Sexuality Studies encompasses two academic program areas, both of which are committed to critical analysis of societies, with particular emphasis on inequalities, injustices and processes of social change. 
Our Programs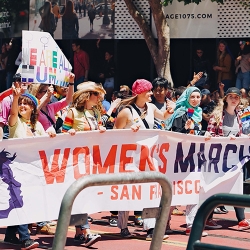 Sociology
The Sociology program's primary mission is to provide students with the theoretical and methodological skills needed to better understand, critique and contribute to the worlds in which they live. 
The major prepares students for a broad range of career paths, including employment in community-based organizations, local governments, human service agencies and research settings. It also provides students with a foundation to successfully pursue graduate work in multiple areas.
The program offers a B.A. in Sociology and an undergraduate minor in Sociology.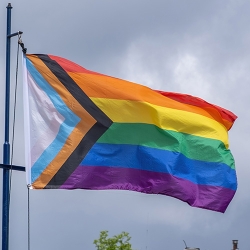 Sexuality Studies
SF State is a pioneer in sexuality teaching and research in the United States with a 50-year history of advocating and teaching sexuality education, sexual literacy and social justice for all people. 
We explore sexuality as it intersects with gender, race, class, ability, nation, and other categories of difference. Our work is shaped by feminist thought, queer studies and queer of color critique, critical race theories and methodological innovation.
The program offers an M.A. in Sexuality Studies, an undergraduate minor in LGBT Studies and an undergraduate major in Sexuality Studies.
Current Happenings
"In a racist society it is not enough to be non-racist, we must be anti-racist."

— Professor Angela Davis, UC Santa Cruz Distinguished Professor Emerita and past faculty member, San Francisco State University, College of Ethnic Studies