Sociology Program
Email: sociol@sfsu.edu
Phone: (415) 338-1466
Sexuality Studies Program
Email: sxsdept@sfsu.edu
Phone: (415) 338-1466
Fax: (415) 338-2653
Office Hours
Monday - Tuesday: 9 a.m. - 4:30 p.m.
Wednesday: By appointment only
Thursday - Friday (email only): 9 a.m. - 4:30 p.m.
For general inquiries when the office is closed, please visit the Department of Criminal Justices Studies in HSS Room 261.
Address
San Francisco State University
Department of Sociology and Sexuality Studies
1600 Holloway Avenue
HSS Building, Room 370
San Francisco, CA 94132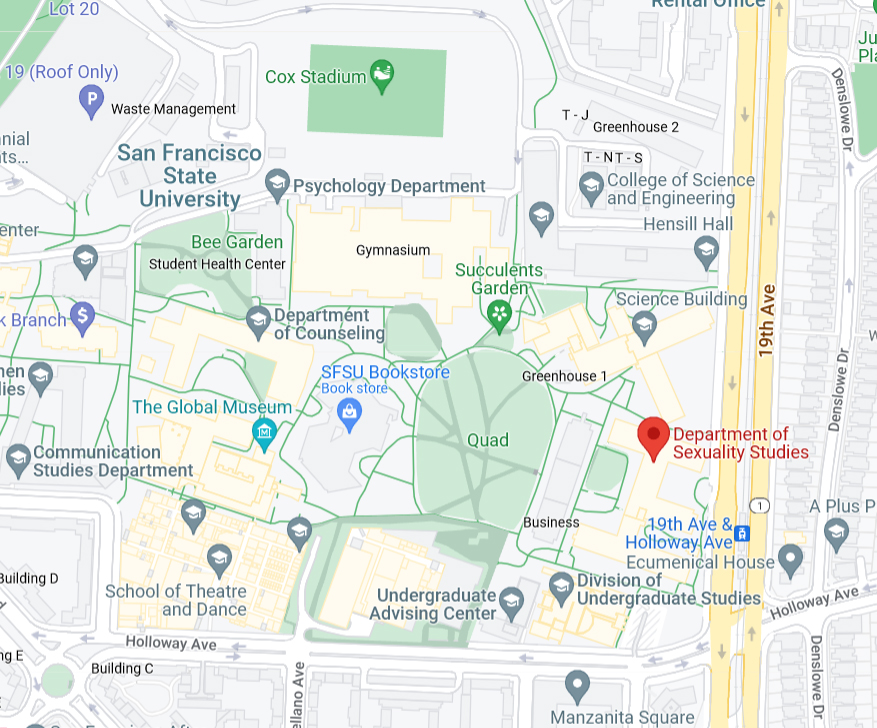 Directions to Campus and Parking Information
For parking information, and directions to campus, please see the link to SF State Parking & Transportation.
Campus Map
For an up-to-date map of the campus, please see the link to the SF State Maps.