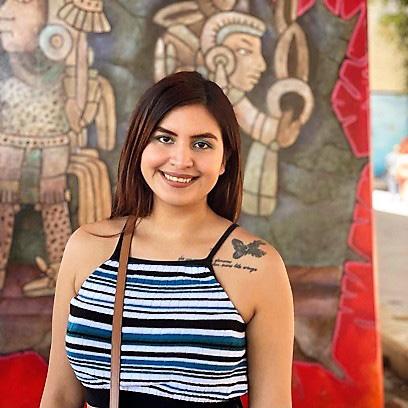 Donna Guadalupe Cruz (she/her/hers)
Donna grew up in City Heights, San Diego. She comes from a Mexican immigrant family and her lived experiences have made her passionate about social justice. Her research topic explores how using the trans color of critique in relation to education discourses surrounding transgender students. This research is inspired by her sibling who Donna considers them to be her rock and best friend. Donna has always been passionate about wanting to create safer schools for LGBTQ students. In addition, Donna wants to thank her family, educators, and community who have supported her in her academic journey. 
Ron Holt (he/him/his)
Ron is a psychiatrist, author, and national speaker. For over two decades, he has been a relentless advocate and educator on lesbian, gay, bisexual and transgender (LGBT) issues and civil rights. In 2008, Holt expanded his presentations nationally to include LGBTQ+ healthcare, the consequences of bullying, and suicide risk reduction. He has presented to hundreds of audiences, including physician audiences, on how to provide culturally competent care to the LGBTQ+ community.
In addition to being a KCU Adjunct Assistant Professor, Holt currently practices as a student health physician at San Francisco State University. His master's level thesis is original research entitled, "The Impact of Rural Geography on Sexual Identity." He has a special interest in the intersection of sexuality, gender identity, and rural geography. He plans to use his newfound knowledge earned through the MA program to become a better clinician, mentor, advocate, and educator in and for the queer community.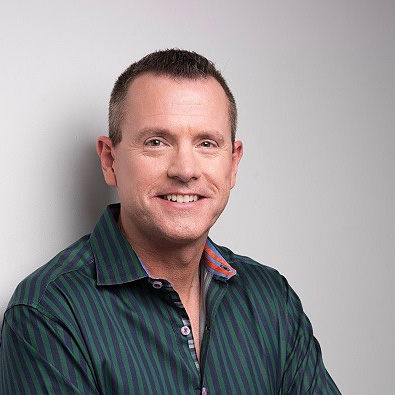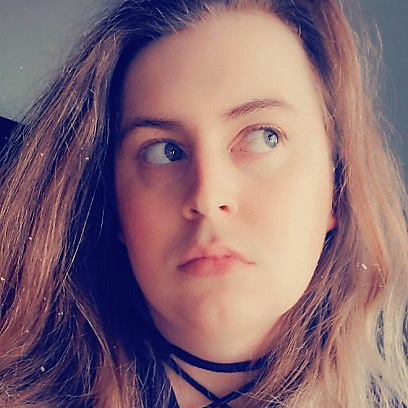 Serena Payne (she/her)
Serena received her bachelor's degree in Psychology from Hofstra University on Long Island in 2020. For a large portion of her life, Serena has always been obsessed with topics such as love, romance, sex, sexuality, and all other related topics so the Sexuality Studies program seemed like the perfect next step in her academic career.
Serena's long term goals are to go into sex education and expand the way we talk about what sex education can and should be. She hopes to make sex education more medically accurate, more inclusive of diverse sexualities and gender identities, and more willing to look at sex for pleasure rather than just conception.
Outside of academic pursuits, Serena likes to spend her time playing video games with her friends, dancing to music in her bedroom, and curling up to watch cliché romantic comedies.
Shannon Reed (she/her)
Shannon is a sexual health advocate and educator whose goal is to help others become confident interpreters of and authorities on their own sexual experiences. Having found internet forums to be more informative than medical professionals or pre-college sex ed courses on an unacceptable number of occasions, Shannon is committed to improving sexual health education so as to reduce the confusion and shame that many people feel when facing sexual health issues. Her personal experiences with sexual dysfunction also inspire and inform her thesis project, which aims to highlight the ways in which people with sexual dysfunction define sexual "success" for themselves, regardless of treatment status. Her goal in this work is to examine the ways in which the label "sexual dysfunction" legitimizes certain sex acts while deligitimizing others, and how this can influence people's sexual attitudes and behaviors. She hopes that this project will help to destigmatize sexual dysfunction and allow others to feel more empowered in pursuing sexual interactions that feel right for them (or in not pursuing sex at all!).
Shannon is also a certified massage therapist who works mainly with people who have PTSD, depression, and/or anxiety. She is currently pursuing training in Trauma Touch Therapy and in the Somatica Method. As evidenced by the fact that she changed her major 7 times before graduating with a B.A. in Philosophy & Religion, Shannon has many interests and likes to spend her free time drawing, dancing, making comics and other crafts, hanging out with her cat, and just generally being outside.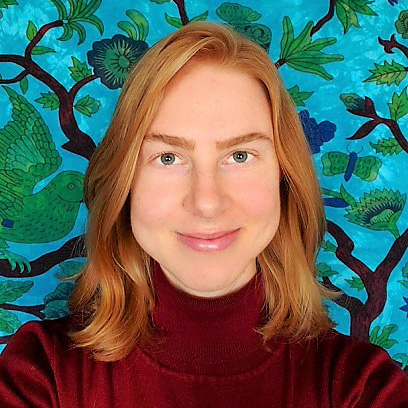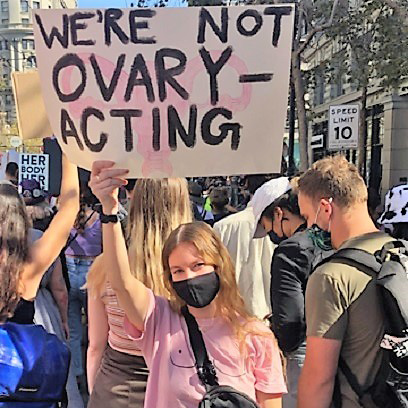 Erica Rosenberg (she/her)
Erica is originally from Los Angeles. She moved to the Bay Area for her undergraduate education at Sonoma State where she earned a B.A. in Sociology and Women's Gender Studies. Here, she interned creating and teaching sex education in elementary, middle and high schools. After she graduated, she taught preschool for three years which she loved and then taught High School Health at a non-profit during the pandemic. She received her Sexual Health Educator Certification at City College of San Francisco. Erica is currently a Patient Navigator at a fertility clinic in San Francisco. She is working on her thesis project which will focus on racism in the medical field, specifically around fertility, with the hope of making future fertility treatments more accessible to all. Her hope is to get a second master's degree in either Public Health or Nutrition down the line and continue to center her work around Women's Health, whether that mean fertility, maternity, early child development or nutrition.
Annie Scandurro (she/they)
Annie is researching the influence of community and belonging on healing from intimate partner harm and sexual stigma within Generation Z bisexuals. She hopes to continue this work in the next phase of graduate school, as she aims to become a practicing psychologist, focusing on the intersections of queerness and trauma. As a certified domestic violence advocate, she is passionate about amplifying and expanding trauma care and resources. 
At San Francisco State University, Annie works as a Research Assistant for Dr. Colleen Hoff at the Center for Research and Education on Gender and Sexuality (CREGS). Before entering the master's program, Annie graduated from the University of California: Santa Cruz with bachelor's degrees in Intensive Psychology and Literature, earning highest honors in each field. Outside of her academic endeavors, Annie enjoys cooking, reading, and spending time outside.