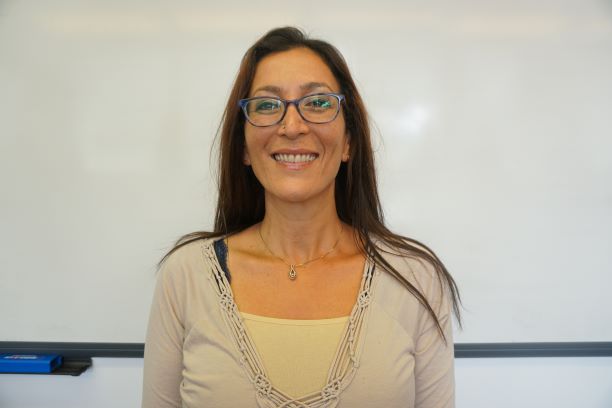 Alex Andrawis (she/hers)
Alex was born in Australia to Egyptian immigrant parents and became interested in learning about sexuality when she moved to the United States. American ideas about sexuality were significantly different from both the Egyptian and Australian perspectives, and this made her realize how important culture is to both individual and societal views on sexuality. The bay area became the starting point of Alex's academic journey primarily because of the wonderful diversity that can be found here. She went on to receive her undergraduate degree in psychology with a minor in sexuality studies from the University of California, Davis. Professionally, she has previously been involved in advocacy, case management and medical crisis. Currently, the goal is to transition into the area of public health and/or diversity training regarding sexuality / sexual identities. Her academic interest is to explore how sexual and gender identity impacts one's health and behaviors. Becoming a lifelong learner is important and Alex expects to continue her education in some capacity after completing the San Francisco State sexuality program. Outside of her academic interests, she enjoys skydiving and travel. Her favorite destination is the Brazilian Amazon.
Aika Eden (they/she)
Aika (I-ka) is a non-binary w/poc. She is a creative who has a passion for many forms of art including the realms of music, freelance photography, and journaling. Aika is also a creative director who has organized art show projects; she enjoys extracting the authenticity of human progression in areas of self expressive outlets and identity. She is an advocate for organic growth and intimate interactions centered around our experiences. Aika is originally from LA county- after high school, she moved to Sacramento and graduated with a Gender and Cultural studies degree. Following the M.A. course she would like to pursue her interest in research in the area of Identity Politics either through doing a Ph.D. or possibly researching with a government department or other public sectors. She is going to contribute to making vast changes to our crippling system.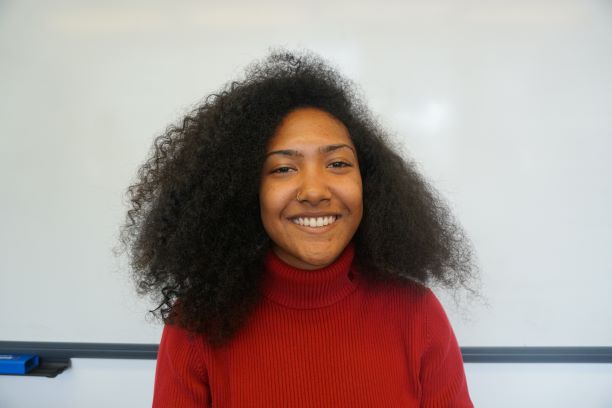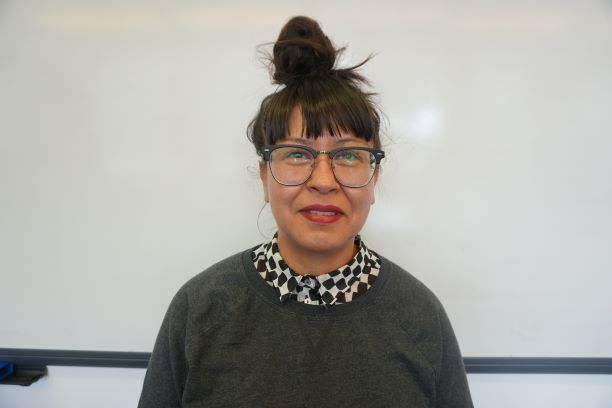 Violeta Gonzalez (she/her/hers/ella)
Violeta Gonzalez is a Senior Health Educator with Planned Parenthood Mar Monte. In her 10+ years of experience in the sexual/reproductive health field, she has developed and polished her group facilitation, training, and presentations skills. Covering all topics around Sexual Health, including healthy relationships, consent, and the negative effects of gender and cultural stereotypes, Violeta has extensive experience with curriculum and program development always tailored to the audience. Aiming to help youth and adult audiences understand the unique challenges of talking about relationships and intimacy, she helps break down some of the barriers to having honest conversations about healthy sexuality. She is tremendously talented and passionate in working with underserved populations such as foster youth, incarcerated populations, rural communities, and adolescent parents.  Violeta is an active board member of the Northern CA Association for Women Take Back the Night, and is serving as the 2018 Sacramento Take Back the Night Event Chair. She has a B.A. in Sociology from Sacramento State University, graduating with honors.  Violeta is an avid Pez dispenser collector, proud mom of an 11 year old pug and tries, and is mostly successful, at eating tacos only once a day.
Asako Hanafusa (she/her)
Asako came to San Francisco from Japan last September. She is currently a staff writer at a Japanese newspaper. Her company gave her a sabbatical leave so that she can come here to study. She started her career as a crime reporter in 2008, but she has written articles especially related to human rights such as atomic-bomb survivors in Nagasaki and Hiroshima and people with disabilities. For the past 5 years, Asako focused on LGBTQ+ communities and issues in Japan. Reflecting on her work, She is regretting that she didn't pay enough attention to LGBTQ+ youth, instead she wrote about obstacles against same-sex couples, workplace equalities for all sexual orientations and gender identities, and inclusiveness among medical professionals. Therefore, now in SF, she wants to think about how to empower LGBTQ+ youth, especially those who have experienced homelessness. Since last November, she is volunteering to serve free dinner for homeless LGBTQ+ youth at the SF LGBT Center. Because of Asako's limited English, what she can do is just serve with a smile and greet. However, for her second year in SF, she wants to contribute more. She wants to research ways to support marginalized LGBTQ+ youth that can be applied to Japanese youth as well.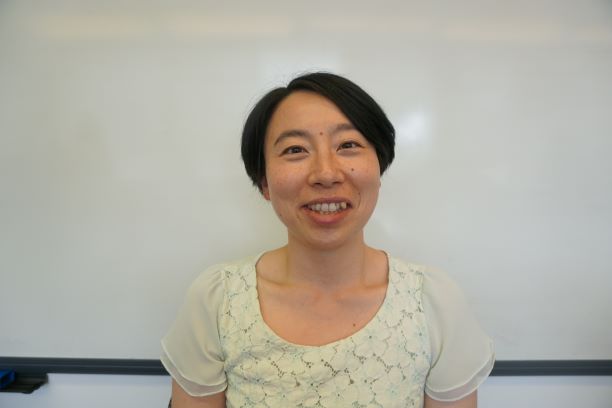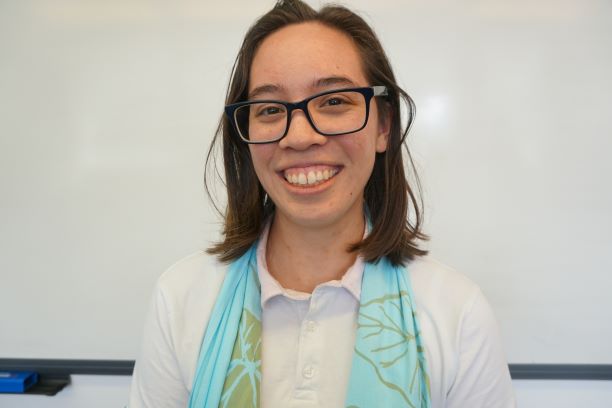 Brandon Igarta (they/he)
Brandon is a queer poet-musician-nerd of Kanaka Maoli, Hungarian, Filipino, Chinese, Scottish, Irish, French and German descent. A recent graduate of the Communication program at the University of Hawai'i at Manoa, their academic interests have led them to pursue an education that will help them in their vision for the future of their island home. Their other interests include linguistics, sustainability and social justice, communication technology, and ludo-narrative in video and tabletop role-playing games. As part of the Master of Arts in Sexuality Studies program, Brandon hopes to expand on their work on queer identity in virtual social space and to delve into the world of native and non-Western sexuality. Previous topics have shed light on the tolerance of ambiguous identity in the digital realm, social networking sites as a keystone for the online queer community, and the role of social media in open self-expression. In the near future Brandon hopes to publish their first collection of poems, actually learn how to use Twitter, and takes steps towards non-profit work.
Haley Ireland (she/her)
Haley earned her bachelor's degree in Art History and Visual Culture Studies at Whitman College in 2013. Haley has spent the last three and a half years working at the Girl Scouts of Northern California on program delivery and community outreach, where she saw the deep importance of single-gender enrichment. Prior to that Haley worked in after-school care and summer camps. In all these spaces, she noticed a missing piece in sexual health and education. Haley wants to fill the gap where schools, parents, and extracurriculars often miss, sexuality and sexual health and equality. Over the course of this program, Haley is hoping to explore how cultural dynamics shape our sexual inclinations from a young age, intertwining her interest is visual culture and youth development. She wants to understand how our political and societal values have shifted to include or exclude aspects of human sexuality. The opportunity to study within this program will be a key next step in becoming a change agent in the field of sexuality education and advocacy.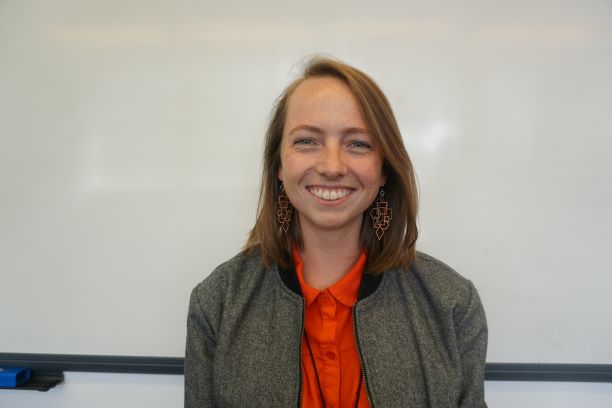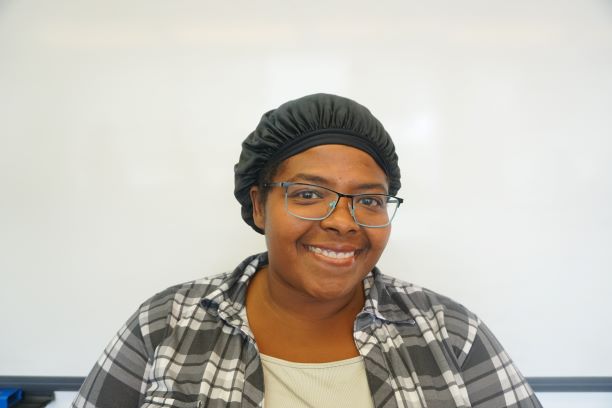 Stephanie Johnson (she/her)
In order to prepare herself as a sexologist, she is earning experience as a teaching assistant and a mental health counselor. Stephanie enjoys helping people through crisis by finding feasible solutions to problems with real-world applications of psychological practices. Placing an emphasis on disadvantaged groups facing sexual prejudice has been her focus throughout her undergraduate career. She plans to parley that passion into advocacy against bigotry and discrimination through education and empirical research. She earned her bachelor's degree from California State University, Bakersfield after transferring from her hometown of St. Louis, Missouri. She believes sexuality studies is essential to solving many of society's challenges because sex, the pursuit of relationships, and family structure lie at the core of almost every decision each person makes.
Bronwyn McHargue (she/her/hers)
Trigger warning CSA: within the Sexuality Studies program, Bronwyn is interested in exploring the adverse outcomes of child sexual abuse (CSA) and how trauma experienced in developmental stages of childhood commonly leads to a host of struggles such as depression, anxiety, suicide and suicidal ideation, substance use, unintended pregnancy, running away, PTSD, sexual anxiety, risky sexual behavior, eating disorders, self injury, behavioral problems, and physical health issues, amongst others. She will research how these deleterious social outcomes work together with issues of race, class, and gender to exacerbate the disadvantages and inequalities faced by survivors of CSA. She plans on studying these negative behavioral tendencies as well as negative physical health outcomes that can be triggered by childhood sexual abuse, such as Fibromyalgia, Vaginismus, and Rheumatoid Arthritis. She wants to study how American healthcare and sex education systems compare with more progressive countries, and how educational and medical institutions in the U.S. could be improved to more effectively promote progress and welfare for CSA survivors. Bronwyn's goal is to conduct research that in the future will help yield prevention of CSA altogether, encourage proper diagnoses and timely treatments for PTSD, and foster the overall health and well-being of those already affected by sexual violence in their childhood.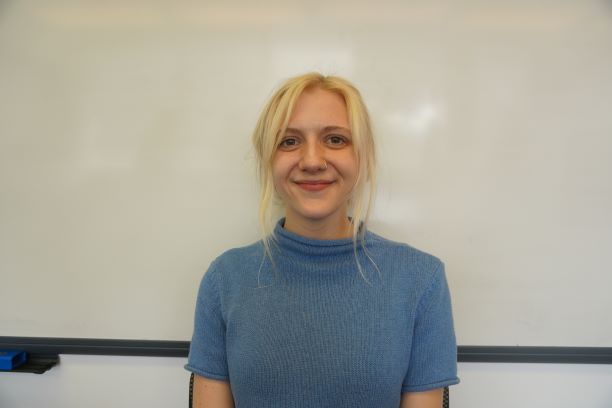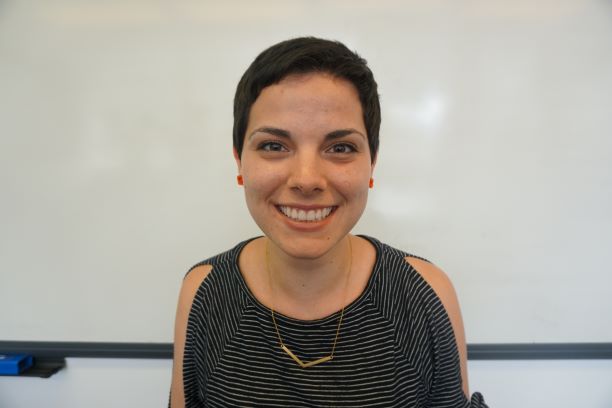 Nicole Van Wagner (she/her)
She goes by Nikki. Her academic interest is primarily in sex education, including peer-to-peer teaching, empathy, and strategy building for delivering effective and comprehensive sex-ed. She looks forward to studying how to connect with and effectively educate individuals from a variety of backgrounds with pre-existing beliefs and stigmas surrounding sexuality. Her work and academic background is largely in mental health: She has a B.S. in Psychology from the University of Washington and worked for a year at a Seattle based company that gave professional support to mental health providers who wanted to start private practices. But she also spent a large amount of time at UW working with their Health and Wellness department as a peer health educator, Green Dot program coordinator, and It's On Us spokesperson. Through these positions she was able to engage with topics such as sexual health, consent, and sexual violence on campus. For a while she considered becoming a marriage family therapist and specializing in sexual/romantic relationships. However, most of her experience has led her to realize that education and advocacy are her greatest passions! Sexuality Studies is like a holy grail for Nikki, and offers opportunities she couldn't have imagined!