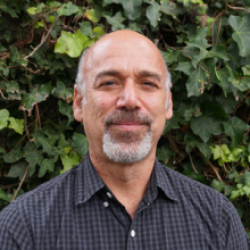 Sociology, Sexuality Studies
Phone: (415) 405-2538
Email: aleblanc@sfsu.edu
Location: HSS 359
Dr. Allen J. LeBlanc is Health Equity Institute (HEI) Professor of Sociology at San Francisco State University. He teaches Medical Sociology, Sociology of Mental Health, and Social Problems. His research on societal and individual responses to chronic illness and disability; the social etiology of stress and health; and government programs relating to disability and health care for low-income Americans has been widely published. His current interests include the study of social stress, psychosocial resources, and health. In particular, he examines the relational context of stress experience, focusing for example on how stress is shared between persons in intimate relationships. His ongoing projects include a five-year study of "Minority Stress and Mental Health among Same-Sex Couples," funded by the Eunice Kennedy Shriver National Institute of Child Health & Human Development. LeBlanc earned a Ph.D. in Sociology from The Pennsylvania State University and conducted postdoctoral research at the University of California, Los Angeles, funded by the National Institute of Mental Health. He later held faculty positions at the University of Maryland, College Park, and the University of California, San Francisco. Prior to joining the faculty at SF State, he was Senior Research Associate at MDRC, one of the nation's leading social policy research organizations.
Previously Offered Courses
SOC 245 Social Problems
SOC 476 Medical Sociology
SOC 486 Sociology of Mental Health 
Research Interests
Social Etiology of Stress and Health; Management of Chronic Illness and Disability; Survey Development; and Program Evaluation.